I'm Bob French, the investments guy at Retirement Researcher. I'm also the Director of Investment Analysis at McLean Asset Management. My goal here is to help you use your investments to meet your retirement  goals.
Prior to joining Retirement Researcher and McLean Asset Management, I was in charge of designing the analytical engine for instream – a financial planning tool that financial advisors use with their clients. I became a CFA Charterholder in 2010.
Before instream, I was at Dimensional Fund Advisors, and I was in charge of a data analysis tool that they provided to their financial advisor clients. Aside from helping people with the mechanics of the tool, most of my time was spent helping them understand how to interpret and explain the results to their clients. And it's this piece – just writ a little larger – that I'm excited to have the opportunity to do here at Retirement Researcher. All of the information that you need to invest well is out there (somewhere), but I want to help give you the context and understanding to use that information to reach the retirement that you deserve.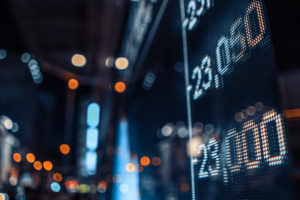 When you're investing, you need to focus on the long-term. This is one of those pieces of received wisdom that everyone has heard, but it's often wildly misinterpreted. There's an idea that stocks get safer the longer you hold onto them because you can ride out the bad periods if you are disciplined enough – it's just a matter of sticking around until the market rewards you for being a "good investor." To put it simply, this is not the case.