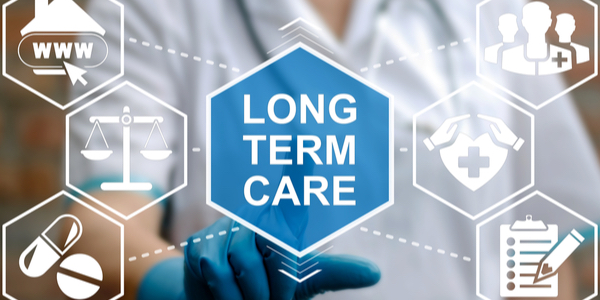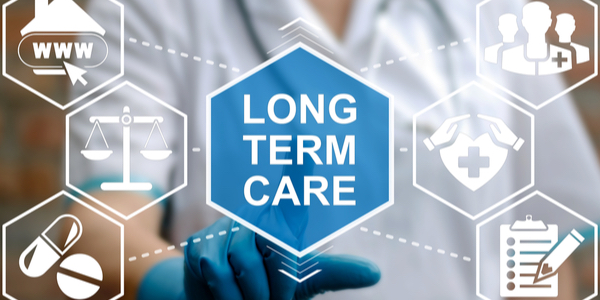 Wade Pfau, Ph.D., CFA, RICP®
Costs and Incidence of Long-Term Care
Originally published at Forbes.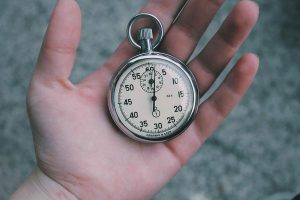 How likely is a person to experience a need for different types of long-term care? This is a challenging question and it is hard to find good answers based on empirical data. A commonly quoted number is that 97% of people will need long-term care services during their lifetime (though this number does not make much sense, as I imagine more than three percent of people experience sudden deaths which are not preceded by long-term care).
This post explores some of the more reliable data about the odds and costs of long-term care, as well as some characteristics that make needing long-term care more likely. The important takeaway here is that this is a real problem with a reasonable likelihood of impacting anyone. Long-term care needs are a possibility which should be planned for, so the specific probability with which they happen is less important.
That being said, the most rigorous research I have found about long-term care incidence on a forward-looking basis was conducted by Peter Kemper, Harriett L. Komisar, and Lisa Alecxih. Their work was published in 2005 and provided forward-looking estimates for long-term care needs for the cohort of individuals turning 65 in 2005.
They estimated that 58% of men and 79% of women aged 65 and older would need long-term care at some point, and that average lengths for care were 2.2 years for men and 3.7 years for women. They also estimated that 38% of men and 63% of women will require care for one year or longer, while 11% of men and 28% of women will need care for at least 5 years.
Projected Long-Term Care Needs for 65-Year-Olds in 2005
Men, age 65+
Women, age 65+
All, age 65+
Percentage who will need care
58%
79%
69%
Average number of years
2.2
3.7
3
Percentage needing no care
42%
21%
31%
Percentage needing 1 year or less
19%
16%
17%
Percentage needing 1-2 years
10%
13%
12%
Percentage needing 2-5 years
17%
22%
20%
Percentage needing 5+ years
11%
28%
20%
Source: Kemper, Komisar, and Alecxih (2005)
Again, it is best not to worry too much about the specific values for these numbers due to varying numbers among different studies on this subject. These numbers have certainly changed for today's 65-year-olds compared to the situation in 2005. Numbers vary between studies and may refer to different issues. Again, it is best not to worry too much about the specific values for these numbers due to varying numbers among different studies on this subject. These numbers have certainly changed for today's 65-year-olds compared to the situation in 2005. Numbers vary between studies and may refer to different issues. As one further example, the Center for Retirement Research at Boston College provides estimates that 44% of men and 58% of women will specifically need nursing home care at or after age 65 (Friedberg, Hou, Sun, and Webb, 2014). The more general point for this discussion is that many retirees will require long-term care support during their lifetimes, and that the probabilities that this will happen are large enough to warrant some careful planning.
The table reveals long-term care planning as a larger need for women. This comes down to a number of reasons. Women live longer than men and are more likely to serve as long-term caregivers for the men in their lives, and are then more likely to be widowed and alone by the time they need their own care. They may have fewer financial assets remaining by this point as well, especially in cases when a spouse required care earlier.
The need for long-term care can be triggered by accidents, chronic illness, or conditions such as Alzheimer's disease. The need for care increases with age, though accidents and illness can cause younger people to also need care. With age, the odds for needing care increase as debilitating conditions like strokes and growing dementia leave more individuals vulnerable.
At a personal level, the odds for needing long-term care are higher for individuals with greater longevity in their family history and those with a family medical history including dementia, Alzheimer's disease, and neurological disorders. Healthy individuals might ironically be more in need of care, as living a long life also means experiencing greater odds for physical or mental decline as well.
Costs for long-term care vary by geographic region, type of facility and services used, and reasons for care. A primary resource for numbers on this issue is the the annual Cost of Care Survey from Genworth, a major provider of long-term care insurance. Their most recent report puts the median annual costs in the United States for an assisted living facility at $43,200, a semi-private room in a nursing home at $80,300, and a private nursing home room at $91,250. A five-year stay in a nursing home would total $456,250 at today's prices. Total costs for long-term care over a lifetime could total more than one million dollars for someone afflicted with Alzheimer's who require care for 10 years or more.
It is important to emphasize that these are median values. Median costs in specific states vary widely. A private room in a nursing home generally exceeds $100k per year in the northeast, the west coast, Alaska, and Hawaii. Alaska is an anomaly, with a $281,415 median annual cost. Within the continental United States, Connecticut is most expensive with a $158,775 median annual cost. The cheapest state is Oklahoma, where the annual median cost is $60,225. Annual median costs in the 2015 report also fell below $70k in Missouri, Louisiana, Kansas, Arkansas, Iowa, and Texas.
It is also important to consider inflation for long-term care costs as these reported costs are only for a particular calendar year. Generally, the cost of long-term care has risen faster than overall consumer price inflation. Cost increases stabilized in recent years as more facilities have opened, but the demographic trends show more people needing care and fewer people available to provide it, suggesting that cost increases could be substantial in the coming years as baby boomers approach their 70s and 80s.
Demographic Challenges
The need for for long-term care needs will continue to grow as baby boomers start to reach more advanced ages and people continue to live longer than ever before, requiring a longer period for care. As one example of the growing trend, the number of Americans afflicted with Alzheimer's disease could triple by 2050 without significant medical advances to stop the disease. The demand for long-term care services will grow substantially in the coming years.
Changing demographics also feed into this concern, like how the proportion of older people relative to younger people continues to increase. As Americans are having fewer children, and as dual-income households in which both spouses maintain careers have become the norm, there will be fewer opportunities to obtain long-term care support from children or other family members. Family members who are ultimately forced to leave the workforce to provide care will sacrifice lost wages, Social Security benefits, and savings.
Additionally, the stress from providing such care could also lead to greater health problems for the caregiver. Those needing care will have fewer children to receive care from, and those children are more likely to be spread out across the country or to be too busy with their own careers to provide full-time assistance.
An aging population with fewer younger family members to provide care, coupled with fewer young people in general who can serve as paid providers for long-term care services, will likely continue to increase the future costs of quality care. The impacts of increasing demand for care and the decreasing supply of caregivers means inevitably higher prices unless new technological improvements and automation can be developed to allow more long-term care needs to be met without human involvement.
Different funding sources for long-term care needs will be discussed soon, but an immediate implication for these demographic trends is that the idea of planning ahead to spend down assets to receive long-term care services through Medicaid may become an increasingly unattractive option for those who can otherwise afford to avoid it.
With fewer available workers, the quality of care provided through Medicaid facilities may decline in the future.